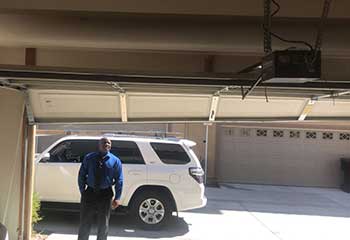 Opener Replacement
Customer Issue: Mrs. Rios had been dealing with a lot of troubles with her garage door opener and decided it was time to upgrade to a new one with our help.
Our Solution: Our technician went over options with the customer to find the model that would best suit her needs. Due to her wanting something that would move much quieter than the current one she had, a Chamberlain B1381 model was selected. The original opener was disconnected and removed so that the new one could be installed in its place.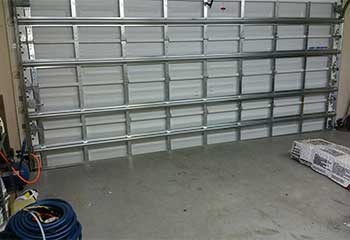 New Garage Door Installation
Customer Issue: Our customer wanted his new garage door installed professionally.
Our Solution: After working with Mr. Brady to determine what new garage door would best suit his home and needs, he decided on a Windsor Model 730. Our experts then quickly and carefully installed our customer's new door into place and ensured it was working perfectly.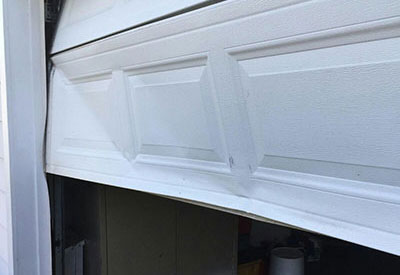 Panel Replacement
Customer Issue: Ugly dent in the middle of the garage door.
Our Solution: As only one panel was damaged and the door was relatively new and not faded, we recommended replacing only the affected section. Using special tools we removed the damaged panel and attached a similar one that we obtained from the original manufacturer.
Cameron Robbins
- Kissimmee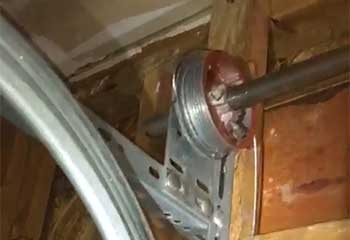 Garage Door Troubleshooting
Customer Issue: Garage door gets stuck every time it opens.
Our Solution: The issue wasn't immediately clear, as the springs seemed to be working fine and the tracks or rollers didn't show any noticeable damage. After inspecting the cables, however, we discovered some significant fraying that would cause the door to only open up to a certain height. We replaced the damaged components and the problem was solved.
Roger Avila
- Buena Ventura Lakes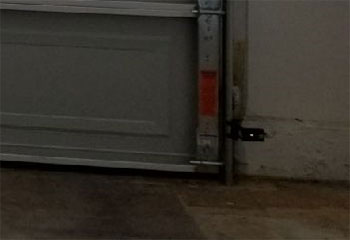 Sensor Alignment
Customer Issue: Door unable to close.
Our Solution: Our technicians first made sure that the opener's photo eyes were aligned correctly and that their lenses were intact. We then adjusted their position until they faced each other the way they were supposed to, and the door finally closed without reversing.
Roland Greene
- Kissimmee